5 Things You Need to Know After You've Been Served
Being served divorce papers can be an overwhelming experience. It can be tempting to procrastinate about what to do with them as you try to sort through all the emotions and thoughts of what went wrong. Taking the proper steps, however, can ensure that you get the best possible outcome for yourself. 
Alison Grant, Attorney at Law understands that divorce is never an easy thing for any couple to go through. This is why she works hard to ensure that her clients have a reliable counsel to rely on, that they understand the process, and they have a strong voice that can advocate for their rights and best interests. This article will go over the five things you should know after you have been served divorce papers. If you ever have additional questions or need legal counsel, do not hesitate to reach out to the team!
Understanding the Process of a Divorce Case
One of the biggest questions many of our clients have after they have been served is how they got to this point. While we cannot personally comment on what happened in the relationship between spouses, we can inform you of how the process starts.

Once a spouse decides to officially dissolve their marriage, they must file a petition for divorce in the court of the county that they or the other spouse is currently living in. It is important to note that you or your spouse have to have been a resident of that county for at least 90 days before you can file for divorce in that court. On top of that, you or your spouse have to have lived in Texas for at least six months before you can file for divorce within the state.
The petition for divorce does not need to contain specific details about what went wrong within the marriage but it does need to clearly state the legal reason why your spouse wants a divorce. Once this petition has been filed, they will need to serve you with a copy of the petition and a citation.
Alison Grant Inside Look: What Is a Citation?
The citation is the legal document that should be served to a spouse by the process server when they are originally handed the petition for divorce. The citation will tell them exactly how many days they have to submit their response to the court along with the following:
The name and location of the court that's handling the divorce case
The date the divorce petition was filed
The name and address of the spouse's attorney (if they have one)
The deadline and location for filing your written response
Information about your obligations (such as disclosing your assets to the court)
Information about the risks of failing to respond to the petition
What Happens When a Spouse Gets Served Papers?
There are a couple of ways in which someone can get served with divorce papers. Only people or entities listed in the Texas Rule of Civil Procedure 103 are legally allowed to serve papers. These individuals and entities are as follows:
Any sheriff or constable who is authorized by Texas law
Any person who is authorized by law or by written order of the court who is not younger than 18 years of age
Service by registered or certified mail and citation by publication by the clerk of the court in which the case is pending
1. Understanding The Summons and the Complaint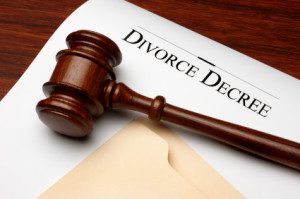 Divorce papers normally include a summons and a complaint. A summons informs the defendant that they are being sued and that the court has the power to hear their case. A defendant must act within thirty days of receiving their summons or else the court will assume that they have no interest in the case. This means the court may, by default, proceed to the conclusion of the case without notice to you and that your spouse will have greater power in deciding what happens during the proceedings.
In addition to the summons and the complaint, an individual may also be served with papers regarding temporary custody of any children. However, this is not permanent and the custody can still be fought in court.
Alison Grant Insight: What Is a Complaint?
The complaint is the first step in the process of a divorce. Also known as the divorce petition, this legal document is filed by the court by the spouse that is seeking to end the marriage, and its submittal to the court initiates the beginning of the court proceedings.
What Should I Do After I Have Been Served?
2. It Is Imperative to Open and Accept the Papers Right Away
While the natural reaction is to ignore the papers or to procrastinate while you shift through your feelings, it is imperative that you do not do this. Ignoring them won't make it go away and it will only hurt your case.
When you receive divorce papers, you must open them up immediately and be ready to respond with all of the necessary documentation before the due date. The due date is usually set within 20-30 days after the individual has been served to ensure that the individual has an adequate amount of time to gather the necessary information.
Alison Grant Insight: What Happens If I Do Nothing?
As mentioned earlier, doing nothing will not help aid your case at all. The court will assume you have no interest in the case and will make decisions about the following for you:
Child support
Spousal support
The division of debts
The division of property
The division of other financial assets
If you do nothing, you are giving your spouse and the court the power to make decisions about your life without your input. You need to have a voice during this process so make sure you act as soon as possible.
3. Hire a Divorce Attorney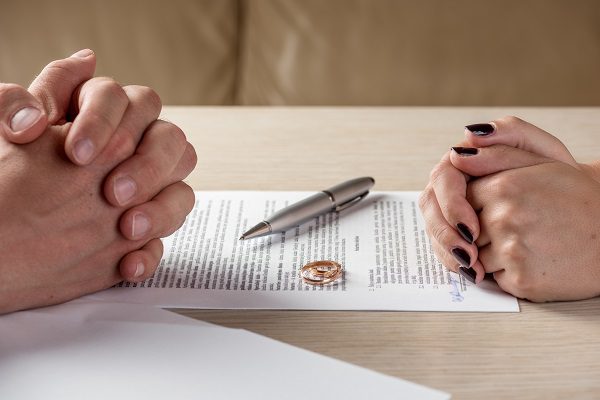 You shouldn't have to face your divorce on your own. Seek out professional consultation by hiring a divorce attorney. A divorce attorney will be able to help you gather the necessary information, facilitate the legal process for you, and help ensure that you are being treated fairly.
An attorney will be able to help you file an initial response to the petition, give you legal advice on how to proceed with the case, write up divorce papers, and assist you in court appearances and settlement negotiations.
4. Ensure That You Have Your Financial Records Together
You will want to find and make copies of all important financial documents and information, whether it is yours alone or between you and your spouse. This includes the following:
Pay records
Bank statements and information
Retirement accounts
Tax statements and returns
Gathering this information is important to ensure that there is fair treatment between you and your spouse during the settlement proceedings.
5. Gather Your Child/Children's Records
If you and your spouse have children, you also need to gather their records as well. This information includes the following:
School records
Medical documents
Birth certificates
Other documents regarding your child's care
Having this information will ensure that not only are both spouses being treated equally, but it also ensures that the child's best interests will be protected. This information will help the court decide on the best scenario for child custody and visitation. A divorce attorney can help you put this information together.
Don't Face Your Divorce Alone
Need an attorney to help you navigate the twisting paths of your divorce? The team at Alison Grant, Attorney at Law has been passionately serving the individuals of Lewisville, Texas and the surrounding counties with their divorce proceedings for years. She understands that divorces can be stressful, which is why she works hard to ensure that your rights and your voice are heard during the proceedings. She can help you in other areas as well, such as family law. Put your trust in an attorney that puts you first and contact Alison Grant, Attorney at Law today!