What Information Should I Bring My Divorce Attorney About My Finances?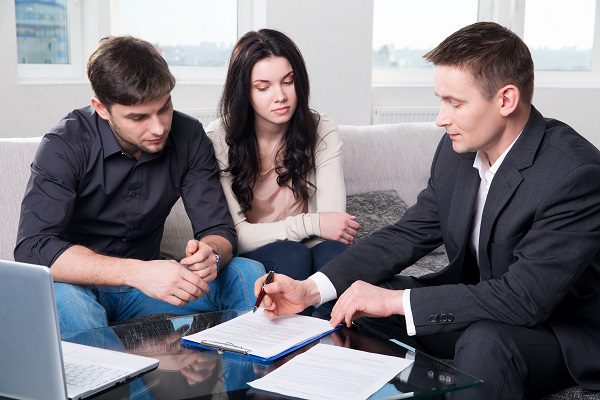 One of the biggest challenges that couples face during a divorce is their finances. The dissolution of marriage results in the untangling of accounts and the redistribution of assets.
Questions such as "who gets what?" and "who pays?" are common sources of stress during the divorce. Both of these questions are answered in part by the examination of the couple's finances, assets, and social situation.
When it comes to meeting with your divorce attorney, you will want to bring documentation and information about your income, finances, and even expenditures. These documents will give your divorce attorney a clear picture of the situation you are dealing with and a clearer view of your particular case. Here is what financial information you will want to bring during your initial consultation:
1. Bank Statements
Bank statements show how much money you currently have available and also paint a picture of your current living expenses. They also create a history of your spending habits and help your divorce attorney understand your current financial situation. Here is what you will need:
Most recent bank statements from your checking and savings account
If you have separate bank accounts, make sure to bring those statements in as well
Bring in any bills that you have, such as rent/mortgage payments, utilities, student loans, etc.
2. Pay Stubs
Pay stubs help show how much your household has been bringing in. It also helps show how much of your income is going towards bills, how much you save, and who is the main provider for the family. It is also important for your attorney to know what deductions from your paycheck, such as health insurance, are being taken for children. Pay stubs help your attorney determine what kind of settlement and division would be fair for you.
3. Tax Return
Make sure to also take in your annual tax returns, even if you have filed jointly, to help your attorney get a more accurate view of your financial situation. This is because tax returns help reveal information regarding businesses, investments, or other items that may be impacting your finances.
4. Prenuptial Agreement or Other Legal Papers
Some individuals may not have any legal papers or prenuptial agreements to share. If you don't, that is okay. If you do, however, these papers can be an extremely important part of your case. For example, if your spouse is being sued or is in foreclosure, these things need to be made known to your attorney. This will help them know how to best help you.
5. Retirement and Investment Accounts
If you have any accounts for retirement or savings for college through a 529 plan, whether you have them separately or together with your spouse, these need to be shown to your attorney. Once again, this helps your attorney know how to best handle your case, allowing them to get a fair settlement for you.
Understanding the Importance of Open and Honest Communication
Alison Grant, Attorney at Law was built on the idea that every family deserves support during difficult times. Our team understands that being able to share personal information, such as finances, can be stressful and uncomfortable. Lawyers are held to a high standard of attorney-client confidentiality, and we take that one step further by building a solid, understanding relationship with our clients. We will not judge you because of your situation and we will honor and protect the information you share with us.
What Will Be Done With My Financial Information?
Once we have your information, we will review your situation and come up with a plan that will divide the assets between you and your spouse fairly. This is accomplished by identifying your family's needs and prioritizing which assets should be used for the betterment of the family as a unit. We will also ensure that both parties are taken care of.
During the discovery process, both your attorney and your spouse's attorney will exchange financial information. This way you can make an informed decision regarding the possible financial settlement.   Your case may settle pursuant to an agreement that is reached between the parties, or if no agreement is reached, then the court will make orders regarding the division of property and debts.   Once we obtain the necessary financial information, we can determine the best course of action for you.
Alison Grant, Attorney at Law, can provide unparalleled support and guidance through your divorce. Our team works hard to ensure that you are well taken care of. We will walk you through every step of the process so you know what to expect. Contact our team for more information on our services or to schedule a consultation.