Estate Planning Attorney in Lewisville TX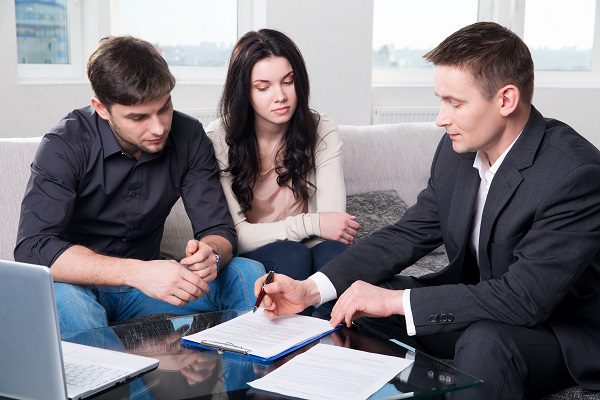 Organizing your estate can be extremely beneficial to your loved ones upon your passing. Alison Grant can walk you through the process of establishing your property and finances. All of your personal interests and finances will be arranged according to your wishes, minimizing the legal obligations of your beneficiaries.
Wills, Trusts & Probate Lawyer
Probate, wills and trusts are just a few topics that Alison will cover while organizing your estate.
Wills: While you may have written a will, it must be legally recognized by the court in order to be valid. In your will you can determine what you would like done with your property. If you die without leaving a legal will, the State will determine what is done with your property.
Trusts: If you wish to avoid probate, you may want to create a trust. A trustee will then be designated to hold the assets until the beneficiary becomes a certain age or meets a certain requirement.
Probate: You may be able to avoid a lengthy probate process by carefully organizing your estate. During the probate process, the state will appoint an administrator to oversee the distribution of your possessions. Alison can help you through this process if needed.
Living Wills/Directives to Physicians: These documents allow you to state your preferences for the type of medical treatment you receive before you need the care. In addition, it can allow you to name a person to make those choices on your behalf. It will only be followed if you are unable to physically or mentally convey your medical care wishes. It is not to be confused with a living trust that is used to bestow property upon death.
Durable Power of Attorney/Health Care Power of Attorney: These allow you to name a person you trust to make your medical decisions for you should you not be able to communicate. You will give this person, also known as an "agent," the ability to oversee the wishes you spelled out in your health care declaration.
Guardians for Minors: In Texas, it is required that an out-of-state guardian names an in-state agent in order to receive legal documents on behalf of him or her. It is very important that you keep that requirement in mind when you name guardians for your children in your will. Alison can give you advice on how restrictions in Texas can affect your choice of guardian.
What are the Benefits of Estate Planning?
Appointing an established estate planning attorney to look over your finances can be beneficial in several ways, including:
Estate planning will give you ultimate control over what happens to your possessions after you pass away.
Avoiding probate will save your family members excessive hassle, time and expenses. Probate is also made public, so keeping your affairs out of probate will keep them private as well.
Protect your legacy by designating where you want your property to end up. If you have a beneficiary who is not good with money management, you can create a trust to oversee their funds. You can also protect your finances from falling into the wrong hands.
Let's Get Started
Call Alison Grant, estate planning attorney at 972-434-0021 or contact her online for more information on how she can help settle your property and finances.
Before completing the Will Questionnaire, it's recommended you speak with Alison Grant to coordinate a consultation: Will Questionnaire PDF & Probate Questionnaire PDF.