How Do I Serve my Spouse with Divorce Papers In Texas?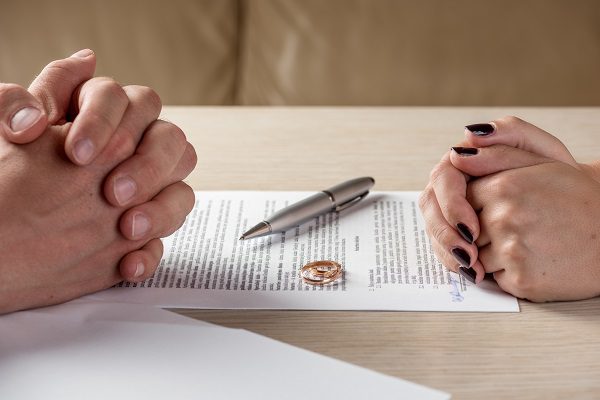 Going through a divorce is not an easy process. The stress can sometimes feel overwhelming, as the future looms before you, veiled by uncertainty. One of the best ways to reduce stress and give yourself a sense of control is to understand how the divorce process works. A big fear and sense of confusion can come from the beginning of the process when the divorce papers need to be served to the spouse.
Alison Grant, Attorney at Law, has been committed to empowering individuals during the divorce process by helping them understand the whole process. As part of our commitment to the care and education of her community, our team has taken the time to create this article to explain how divorce papers are served in the state of Texas.
Before Divorce Papers Are Served, The Right Legal Forms Must Be Completed
The initial paperwork includes the citation, divorce petition, and any forms that you have filled out as a part of your petition. Other forms may not always be a part of this process. It depends on if there are children involved, if there are property disputes, or if there are other extenuating circumstances that will need to be considered during your divorce proceedings. A divorce attorney can advise you on the best way to make sure all the paperwork and application forms are included when your spouse is served. 
Texas Laws Concerning Serving Divorce Papers
Texas makes it very clear as to who is allowed to serve divorce papers. It is extremely important to know and follow these rules to avoid future issues with your case.
Who Is Allowed to Serve Divorce Papers?
Only individuals who are listed under the Texas Rule of Civil Procedure 103 are allowed to serve divorce papers in the State of Texas. This includes individuals who are authorized by the court, a constable, or a sheriff.
Alison Grant Insight: Can I Serve Divorce Papers to My Spouse, Myself?
No. It is not legal for you to hand a citation with the divorce papers to your spouse and say that they have been served; you will need to have someone who has been authorized by the court to do it, such as a sheriff or a process server. This law is set in place to provide legal proof that a neutral, third party has served the citation and divorce paperwork, and that it was received by your spouse.
Can My Spouse Be Served Through the Mail?
Yes. The clerk or constable can mail the initial divorce papers to your spouse by registered or certified mail with a return receipt requested. Once your spouse receives the papers, they will then need to fill out the return receipt and send it back to the clerk or constable. They will then complete a Return of Service form that says when and where your spouse was served, which will also need to be filed by the court or by you.
Alison Grant Insight: Warning About Serving Through the Mail
Serve divorce papers through registered or certified mail if you know that your spouse is going to sign for the certified letter. If another individual signs the letter or your spouse refuses to sign their name as it is written on the Original Petition for Divorce, you will have to pay another fee and serve your spouse through an authorized process server.
When May Substituted Service Be Used?
In some cases, a spouse may refuse to sign for the letter or dodge the process server to avoid the paperwork and the divorce. In this case, the individual may need to petition the court to have their spouse served another way. It's always best to have an attorney help you, so you can get the substituted service moving forward and have your spouse served in another way that complies with Texas law.
Service By Posting & Service By Publication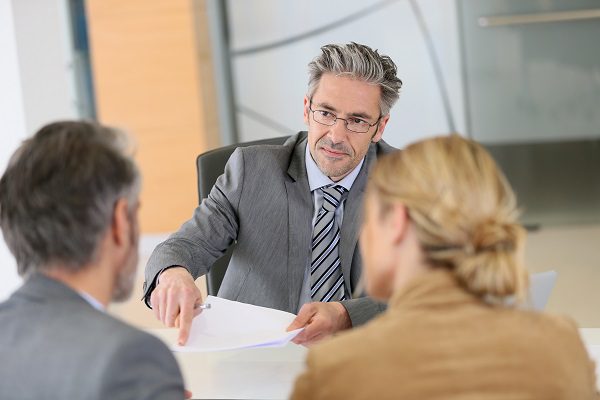 Service by posting and service by publication can be used if your spouse cannot be found. Service by posting is used if there are no children involved in the legal dispute. Meanwhile, service by publication is used if there are children involved in the legal dispute.
Alison Grant Insight: Substitute Services Are a Last Resort
To use substitute service, it has to be proven that you tried everything in your power to find them. This includes asking friends and family, former employers, and even checking social media platforms for their last known address. If it can be proven and sworn in front of the court that you have tried everything you can, then the court will order that service by posting or publication be used.
A Caring Legal Team That Will Be With You Every Step of the Way
No matter what your situation is, it is a good idea to get a divorce attorney as soon as you decide on a divorce. Alison Grant, Attorney at Law is here to help you with prompt legal services and compassionate advice. She will ensure that you understand everything that is happening and keep your best interests at the forefront of every decision. Contact our team today for more information or to schedule a consultation.
Read Our Latest Articles: