How to File for Divorce in Lewisville, Texas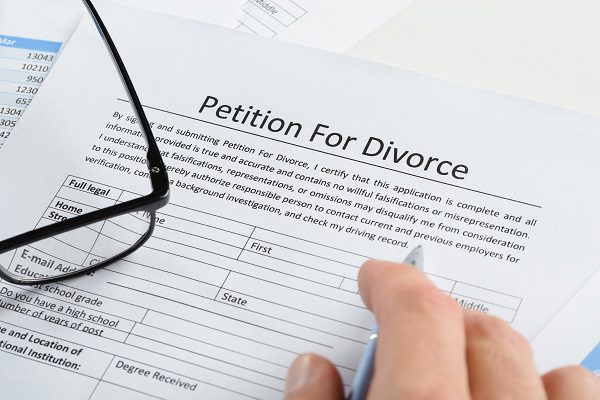 When you and your spouse have irreconcilable differences, you may be considering divorce, which is an uneasy and uncertain process. Here is what you need to know concerning how to file a divorce in the state of Texas.
Requirements Needed to File For Divorce
To file for divorce in the state of Texas, at least one party must be a resident of Texas for at least six months prior to filing the divorce. Each county has its own jurisdiction of divorce proceedings; either you or your spouse needs to live in the county where you wish to file a divorce for at least 90 days.
Reasons for Filing a Divorce
The state of Texas allows for both fault-based and no-fault based divorces. What is the difference between the two? Here are a few quick definitions:
Fault-based divorces require that either spouse prove that the other individual committed wrongdoing that caused the motion for divorce. This can be either adultery, abandonment for any length of time, or physical or emotional abuse.
No-fault divorce allows the divorce proceedings to proceed without assigning blame on either party. This avoids court time to determine why the marriage itself failed and instead agrees that the marriage is unable to continue due to personality conflicts or discord.
Required Divorce Forms
There are several forms that need to be filled out and formed to start the divorce process. While the Texas Supreme Court has created a uniform list of domestic relations forms for all counties to use, some counties may require their own forms. You will need to contact the clerk of your county to find out which forms your court accepts. However, most counties all agree that the following forms are needed:
Original Petition for Divorce: (This is used to identify the different parties involved.)
Citation or Waiver.
Notice of Service of Process: Procedure by which a party to a lawsuit gives notice of the initial legal action against the other party.
Decree of Divorce: This decree contains information about you, your spouse, and any children from the marriage.   Once signed by the judge, the Decree sets forth the rights and responsibilities of both you and your ex-spouse in regard to money, property, and any children).
Filing The Forms
Once you have all the required forms together and filled out, you must file them with your county's courthouse. From here, Texas law also allows you to ask the court to issue a temporary restraining order. This prevents both sides from selling, moving, or even diminishing the combined parties' property.
If one party asks for the temporary restraining order, then a hearing must be scheduled within 14 days.
Serving the Divorce Forms
"Service of Process" is the action of delivering copies of the divorce document to the non-filing party. Texas has several methods of completing this process:
Waiver
A sheriff or constable can deliver the papers
Process server
Service by publication
In some cases, the other spouse is accepting of the divorce proceedings, in which case you can ask the other spouse to waive the service requirement. To waive the service, the non-filing spouse must sign a form acknowledging that he or she received copies of the initial filing.
However, in some cases, this waiver is not possible. In this case, a sheriff or constable or a private process server can deliver the copies of the forms for you.
The service by publication is used when the non-filing spouse is unable to be contacted by the other party. This publication is made in the local newspaper.
Make Sure Your Voice is Heard
Legal proceedings can be complicated. Trying to file for divorce on your own can end up costing you financially and emotionally. If you are going through a divorce, Alison Grant, Attorney at Law can ensure that your voice is heard! Contact Alison Grant for more information or to schedule a consultation.