What Are the Requirements for Adopting a Relative in Texas?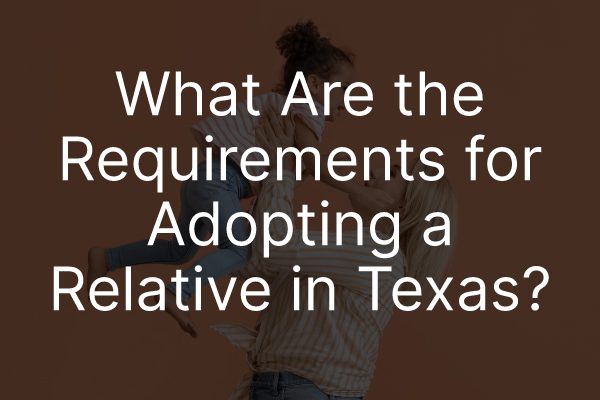 Every life and every adoption is different. While each child's circumstances vary, the bottom line remains the same. At some point, if due to their situation a child's parents are unable to provide the care their child needs to ensure they grow up safe and healthy, adoption is a great option.
If a child in such circumstances is a relative, whether they are a grandchild, niece or nephew, cousin, or sibling, a family member may step in to ensure that the child remains in the family. If this describes your current situation but you don't know how the adoption process works, the team at Alison Grant Attorney at Law is here to help. In this article, our team will go over the adoption requirements set by the Texas State Law as well as the specific requirements for adopting a relative. Here's what you need to know:
Basic Adoption Requirements in the State of Texas
Every individual looking to adopt a child in the State of Texas must meet a set of basic requirements. These requirements apply regardless of whether that child is a family member or not. They are:
The individual must be at least 21 years of age.
They must provide references as to their character.
They must provide legal documentation of marriage or divorce.
They must submit to a home study and background check.
They must be able to show that they can provide a stable home for the child.
They must be healthy enough to provide ongoing care for the child.
Requirements for Adopting a Relative in the State of Texas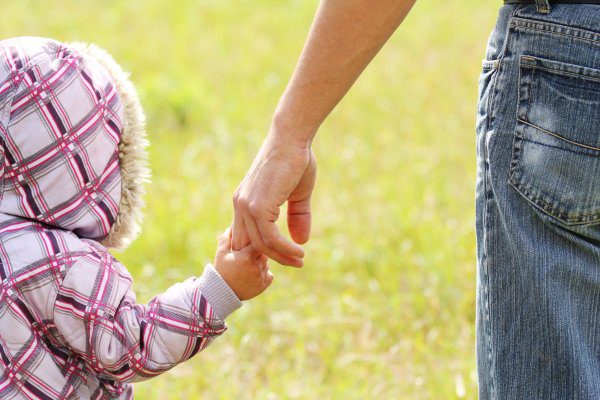 If a parent, for whatever reason, is unable to provide the proper care for their child, a relative is legally allowed to step in and adopt the child. A child is considered your relative if they are your grandchild, niece, cousin, nephew, or sibling. Legally adopting a relative ensures you can complete certain tasks, such as taking the child to the doctor of life planning, more easily and with less red tape. Adoption will award the rights and responsibilities of a parent to the individual adopting them.
These are the steps/requirements that must be met before a child is allowed to be adopted by a family member in the state of Texas:
The Termination of Parental Rights
To complete a relative adoption in the state of Texas, the biological parents must have their parental rights terminated. This may be done through various ways, the simplest being an Affidavit of Relinquishment. Your family law attorney, such as Alison Grant, will be able to assist you in obtaining and drafting the necessary paperwork needed for this step.
A Home Study Must Be Completed
Even if the child has been living with you for some time, a home study will still need to be completed to ensure that your home is stable and able to support the raising of a child. This step is important to show the courts that the adoptive parent is ready to take on the responsibility of raising the child, understands his or her obligations, and is physically, emotionally, and financially able to care for the child.
The home study will cost between $500-$1,500 to complete and will be done through a court approved entity/individual.
The Child Must Consent
In the State of Texas, children 12 years of age or older must consent to the adoption. The child can consent by signing a document provided by your family lawyer.
A Court Hearing for the Rights Termination and Adoption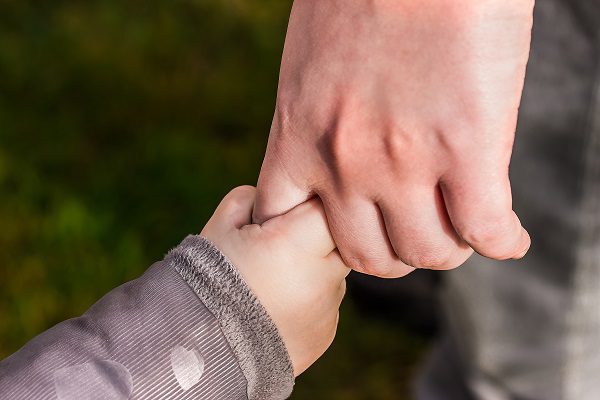 This court hearing is to complete the termination of parental rights and to officiate the adoption. In most cases, both the rights termination and the adoption can be done within the same court hearing. However, if the biological parents are contesting the termination of their parental rights, it may result in several court hearings to get the matter resolved.
What Are the Benefits of a Relative Adoption?
There are many benefits to adopting a relative and keeping them in the family. These benefits include but are not limited to:
Legal recognition: As mentioned earlier, being named the child's legal parent will give you the right to make medical decisions for them, enroll them in school, and take on the other responsibilities and rights of a parent. Being their relative makes these processes much easier and removes a lot of the red tape that would otherwise exist.
Financial benefits for the child: Through adoption, the child will be able to receive an inheritance and insurance.
Stability: One of the most important benefits of the adoption is the stability provided to the child. For them, adoption provides a sense of permanency and security, which can ease their mind and let them know they are wanted. It officially makes them part of your family and will ensure that they grow up in a healthy household.
A Caring Family Lawyer Ready to Help You
Alison Grant is proud to support the families of Lewisville, Texas, and the surrounding areas with all of their family law needs. From helping a family navigate through the difficult trials of divorce to ensuring that children are well-taken care of through her child custody and adoption services, our team works hard to ensure that your voice is heard and your needs are being met. Contact us today for more information on our services or to schedule an appointment to go over your case.